Dear Holly,
You. Are. Awesome. I am in awe of your mad art skills and so grateful to you for doing the artwork. I love it and keep staring at it in a very giddy fashion. Thank you SO MUCH for sharing your talent and drawing this.
Love,
Laura
This is Anathriel Lelaine, a character from my book,
Awakenings.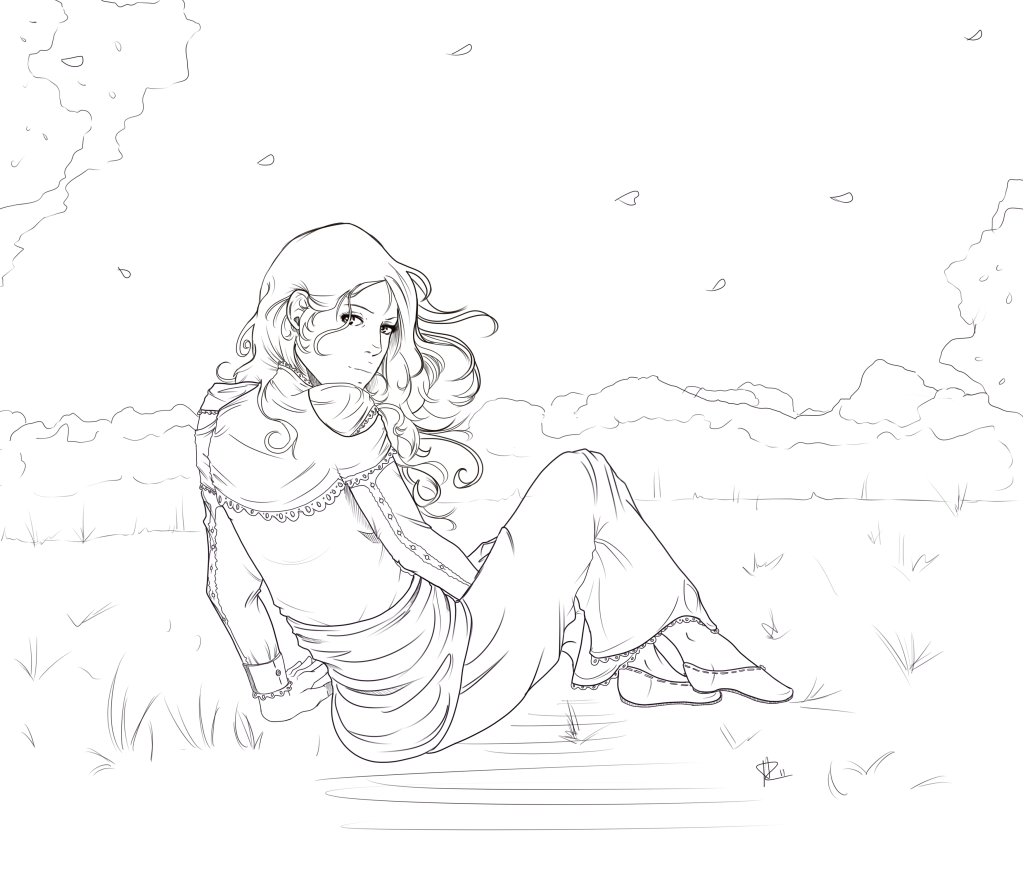 Art © Holly Robbins
Anathriel © Faith King and Laura Josephsen
*I had not had an M post planned for today, and then Holly sent me this. *continues to stare* I can't draw--seriously, stick figures are all I've got--and there's something amazing about seeing my characters on paper (or computers) and not just in my head. Can you draw? If so, do you draw your characters and does that help you write them?