Dear Indigo,
You are what my son named the stuffed dragon I made him this past Christmas. When asked what he wanted for Christmas, he drew a picture of a dragon, colored it, and wrote "indigo dragon with white spots." Given that they don't generally make large stuffed indigo dragons with white spots (at least not to my knowledge), I decided to make you. I actually made two dragons: a black one for my daughter, and then you for my son.
You took a very long time to make. I had to sew the legs, wings, ridges, tail pieces, and every single spot on by hand. I had procrastinated making you, so I spent Christmas Eve sewing white spots. It was worth it, though, and my son still cuddles you to sleep every night.
Dragon pattern and sewing stuff.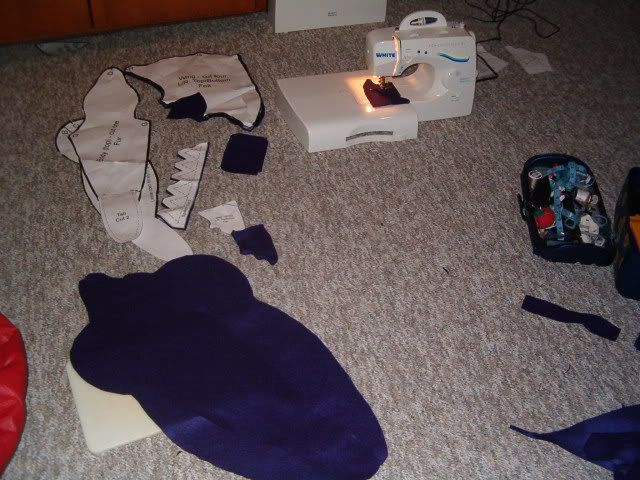 Body parts.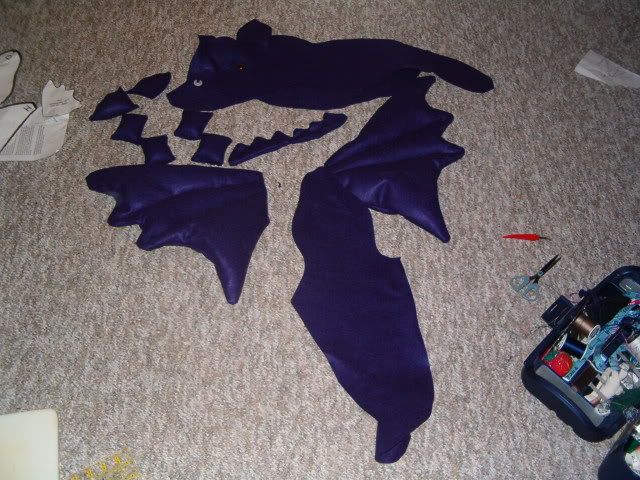 First part of the body. Totally flat face. Reminds me of one of those aliens from
Sesame Street.
Finished dragon. (Also, if it's not clear, these chairs are child-sized.)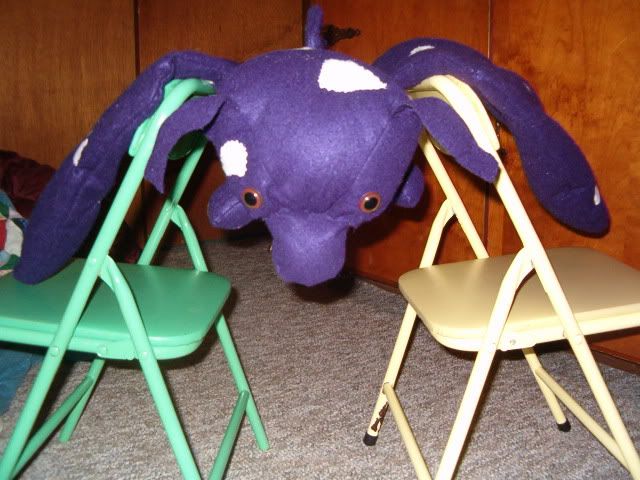 Back of finished dragon. (Also, on the far left is a tiny piece of the first patchwork quilt I ever made.)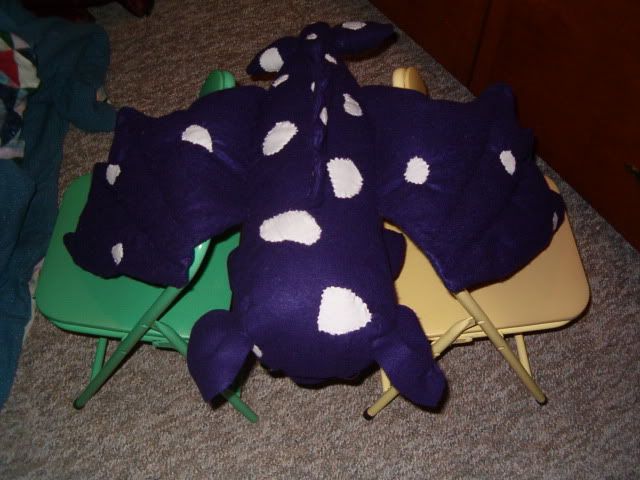 Both kids' dragons together.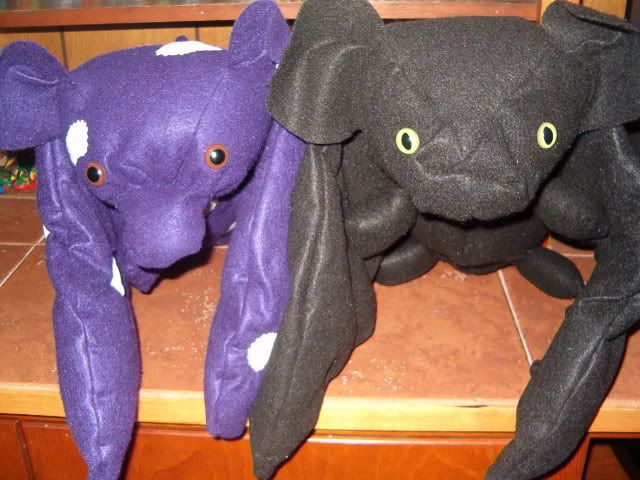 It was a great experience making you.
From,
Someone Who Sometimes Sews
*I don't sew a lot, but it's one of my hobbies. What hobbies do you have?