My friend Holly (the same friend who was the subject of my
"M" post
), made art for my latest novel. I've been working on this book for over a year, and I'm preparing to write the sequel. It has been one of the most difficult books I've ever written, but so rewarding.
These are my two main characters, Alphonse (who was the subject of my
"A" post
) and Mairwyn. I cannot begin to express how much I love this. Holly is
so talented
. She has such a way of bringing her drawings to life and capturing all of my words about the characters into an amazing picture.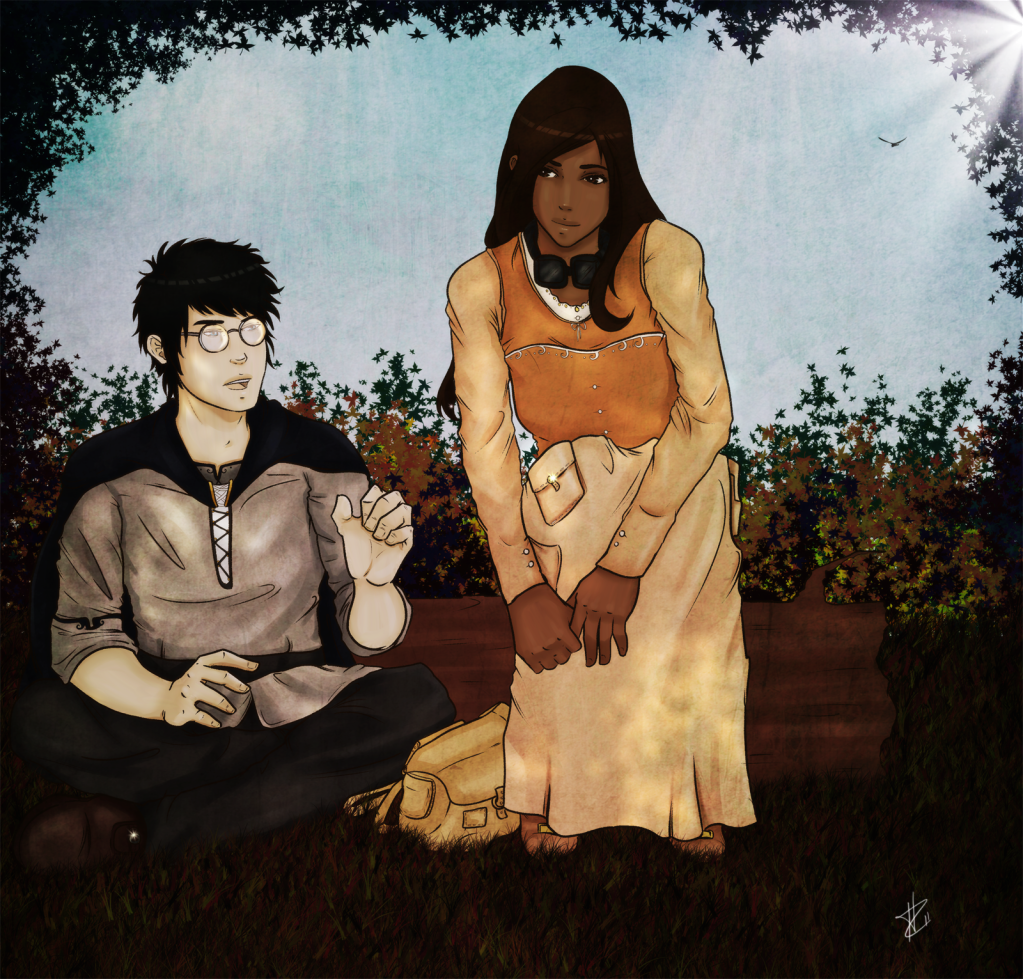 Art © Holly Robbins
Alphonse & Mairwyn © Laura Josephsen