I was going to update my world-building series on Friday, but as I'm sure everyone knows, Blogger was down. Truthfully, I don't think I'd have managed a blog post then anyway. I have some life stuff (good life stuff!) going on and at the end of last week it made it super hard to concentrate on anything. I've also been working on starting
Rising Book 2
, the sequel to the novel I just finished. I know, excuses, excuses. ;) I
will
get back to my world-building series this week. Right now I feel so terribly behind on everything blogging/twitter/networking related.
In the meantime, I'm here to post more of my friend Holly's art. In April,
I shared a picture
she drew of two of my characters from
Rising Book 1
. This is Lachlan and Brenna, who are two other characters from the same book. They were secondary characters, but they're being bumped up to main characters in the sequel. And this picture is beautiful and inspiring and I'm so, so grateful to have such stunning art of my characters that I can stare at when I'm writing them.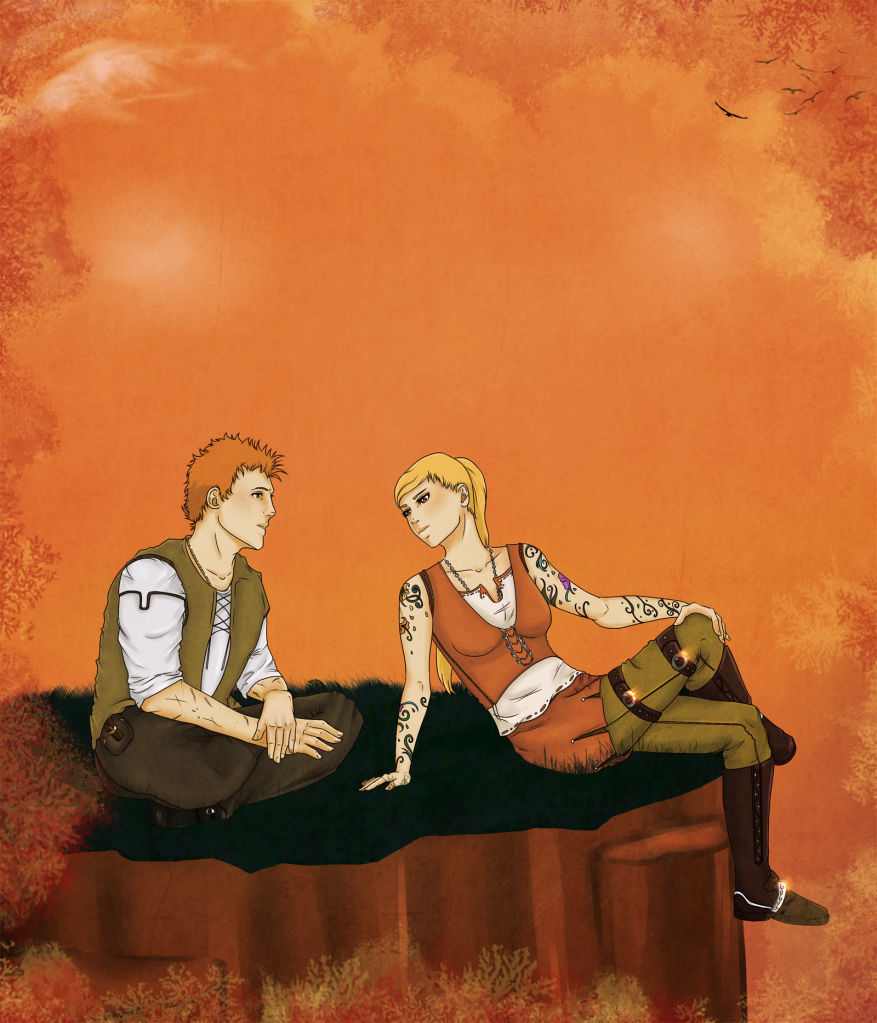 Art © Holly Robbins
Lachlan & Brenna © Laura Josephsen