As I said in my first world-building post, characters and setting really go hand-in-hand. If you have the characters, they're not going to go anywhere until you at least know where they're starting. Even if you don't always know where they're going next or
why
they're starting there.
Your setting can be anywhere, but you want to let your reader get an idea of where your character is, what kind of world they're on, what's around them, and what's normal or not normal. You can describe your setting if you need to, but you can also use characters' actions to tell you about it. You can find out a lot about what kind of place someone is in by what a character is doing or experiencing. I typed up some random sentences as examples of this: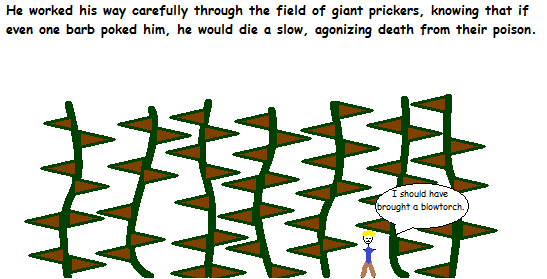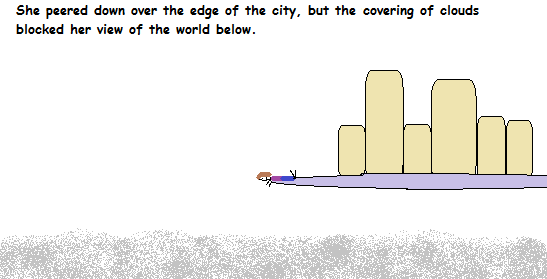 The more familiar you are with your world, the easier it will be for you to write in it and the more real it will feel to you. If you need to write out every description of where your character is, what everyone looks like, what people are wearing, etc., then go ahead and write it out for yourself. Then consider what descriptions really need to be in your story and what the best way to present them might be. There's a balance between giving a clear picture of your world and over-describing everything.
What works for one person isn't necessarily going to work for someone else. There are so many
rules
that crop up in writing--don't write like that, write like this instead. It's good to grow in our craft, of course, but I think sometimes that if we focus too much on all the rules, we can get overwhelmed and lose the creativity of just
writing
. Language and description can always be cleaned up in revisions. Have fun exploring your world!
*How do you prefer to explore the settings in a book when you're writing/reading?