I hope that you all had a fabulous April. I had a great time doing the April A-Z challenge, and now I'm busy figuring out what I'm doing this month. I'm going to give myself a couple of days off of blogging, and then I'm going to start a series on world-building. I'll aim for doing my first world-building post on Wednesday.
In the meantime, I have some goals this month:
-Write the last chapter of my novel,
Rising
. This book has been revised, edited, polished, put through betas, ripped apart, and put back together, and is completely ready to go--except that it's missing the last chapter. The reason for this is that I have to write the sequel, and I knew that whatever happened in the last chapter would be the precursor to starting the second book. The good news is that
because
everything else has been edited/revised/polished/put through betas, it will make final editing a breeze: I'll only have one chapter to tackle!
-Start
Rising Book 2
.
-Keep up the regular blogging.
-Keep reading. About a month ago, I took a break from writing to do some hardcore reading, because I desperately needed to step back from writing for a few weeks. I knew that when I was ready to write again, I would be chomping at the bit, and I'm about at that point, but I want to keep reading while I'm doing it. I still have about ten books in my TBR pile.
There are other things that are not goals, but things that
will
happen, like spending time with my family and finishing most of my kids' homeschooling (some of it may carry into June). But this is my list of writerly things. (Shh, writerly is a word. >_>)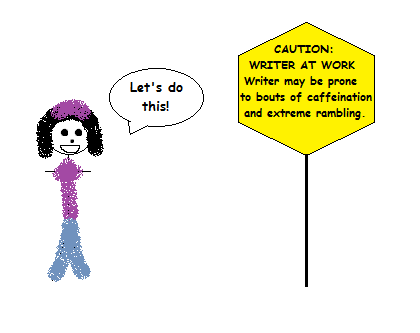 What are you doing this month?