My wonderful, patient, splendorific illustrator Holly finished my book cover for
Confessions from the Realm of the Underworld
today. I wanted to share it before I get to work on publishing this. :D :D :D I am SO EXCITED.
ETA: In my excitement, I neglected to give my timeframe for publication. If all goes well, this should start the publication process this week. I'm hoping it will be available sometime this month or in August.
Front Cover: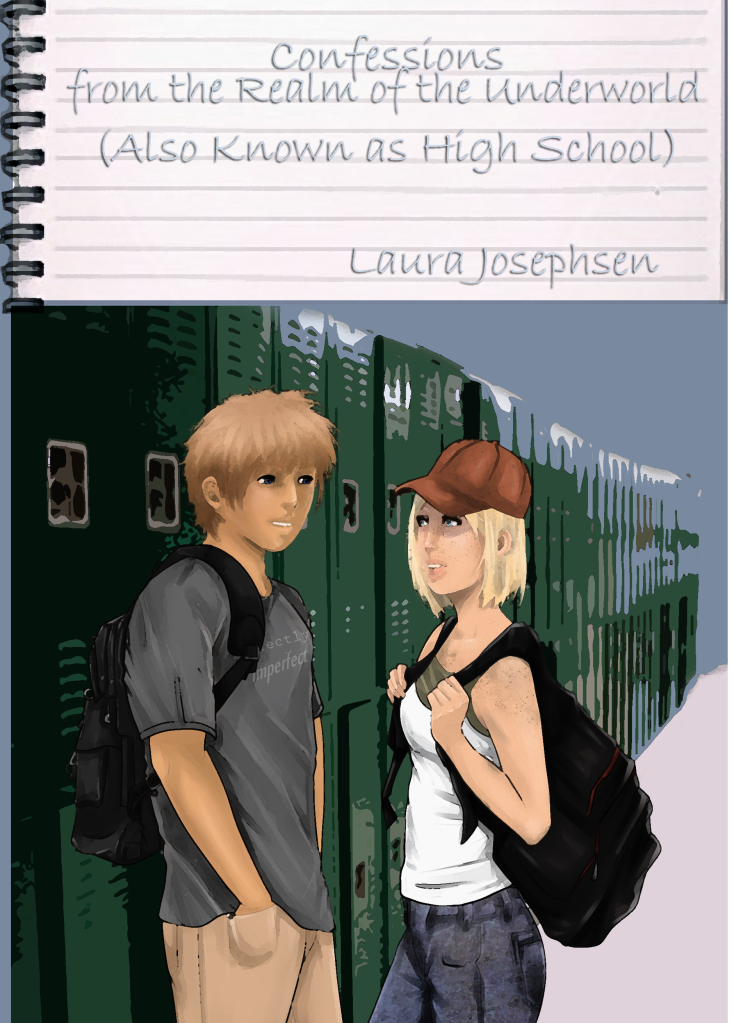 Spine and Back Cover:
Cover art © Holly Robbins.