Yesterday, I withdrew from this year's A-Z blog challenge. I did the challenge last year and had a blast and met some awesome people, but after having some long conversations and doing a lot of thinking yesterday, I realized I need to take a step or ten back in some things. Between family and homeschooling and editing and writing and blogging, I realized I have barely had any time to actually
write.
I'm on a deadline to finish
Rising Book 2
--I need a complete first draft by April, which shouldn't be a problem if I can actually sit down and do it. I know what needs to happen and I already have lots of the book written. But as April is the A-Z challenge...yeah. You see my conundrum. Even though I already had decided on my A-Z blog topics and even jotted down some ideas, I knew how the month of April and part of March would end up some bizarre blogging time-vacuum.
Plus, my kids' birthday are March and April, and one or two days for each birthday will be taken up with cake-making. Every year, I design and make the cakes for their birthdays. Last year, I made Appa from
Avatar: The Last Airbender
for my son: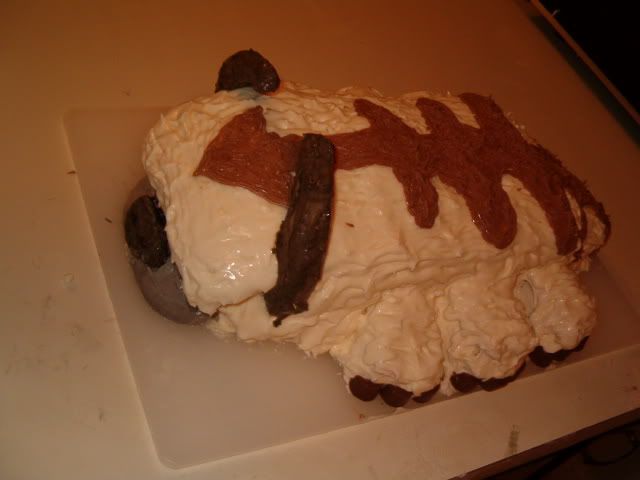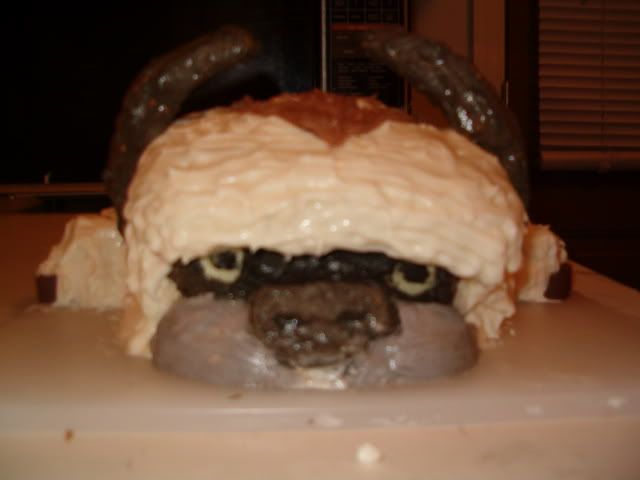 and Wall-E for my daughter: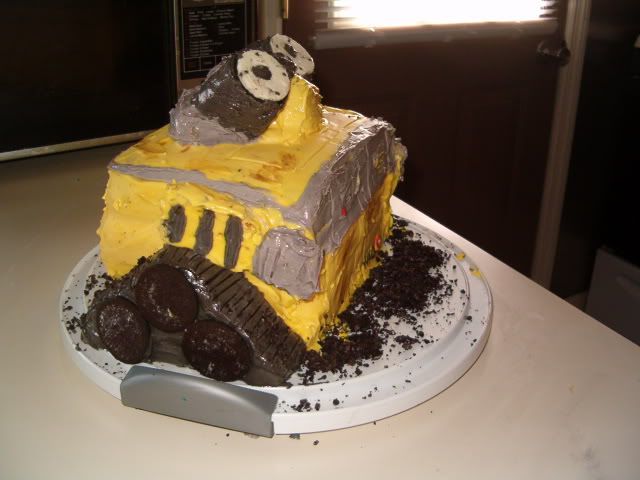 (Appa had, I kid you not, 22 cups of powdered sugar. It was a HUGE cake with so. much. frosting.)
This year, my son wants Lightning McQueen. My daughter just told me she wants a Hello Kitty cake.
I think all writers need to find a balance in what to do and what's too much and what they need to do in order to still be able to
write.
I have a lot of thoughts on this, but I'm still thinking over them, so I'll leave it at that.
How do you balance your writing with everything else you do?
-------------
Today's
Rising
blog tour is a review of the book over at the incredible
Donna Weaver's
blog.
The
paperback giveaway at Laura's blog
still has a few more days. (I'd posted it ended Saturday, but it ends Sunday.)