I'm tying up my world-building series with a very short post today. I've talked about my basic building blocks for world-building: characters, setting, rules, and climate. There is also genre, which isn't so much "build your world with genre." It's more "your genre is going to affect your world-building."
For example, if you're writing historical fiction, the world you're working in is going to be very specific. If you're writing horror or mystery or romance or fantasy, there might be certain aspects of the world-building that will be different than other genres.
Of course there are books that mix genres. Often, though, there are things you probably won't see in some genres.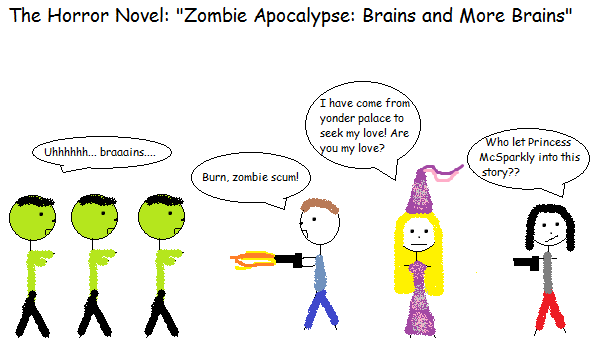 Do you write in one genre? Do you have several genres you work in? What's your favorite to write or to read?